Frequently Asked Questions
Virtual Team Building FAQ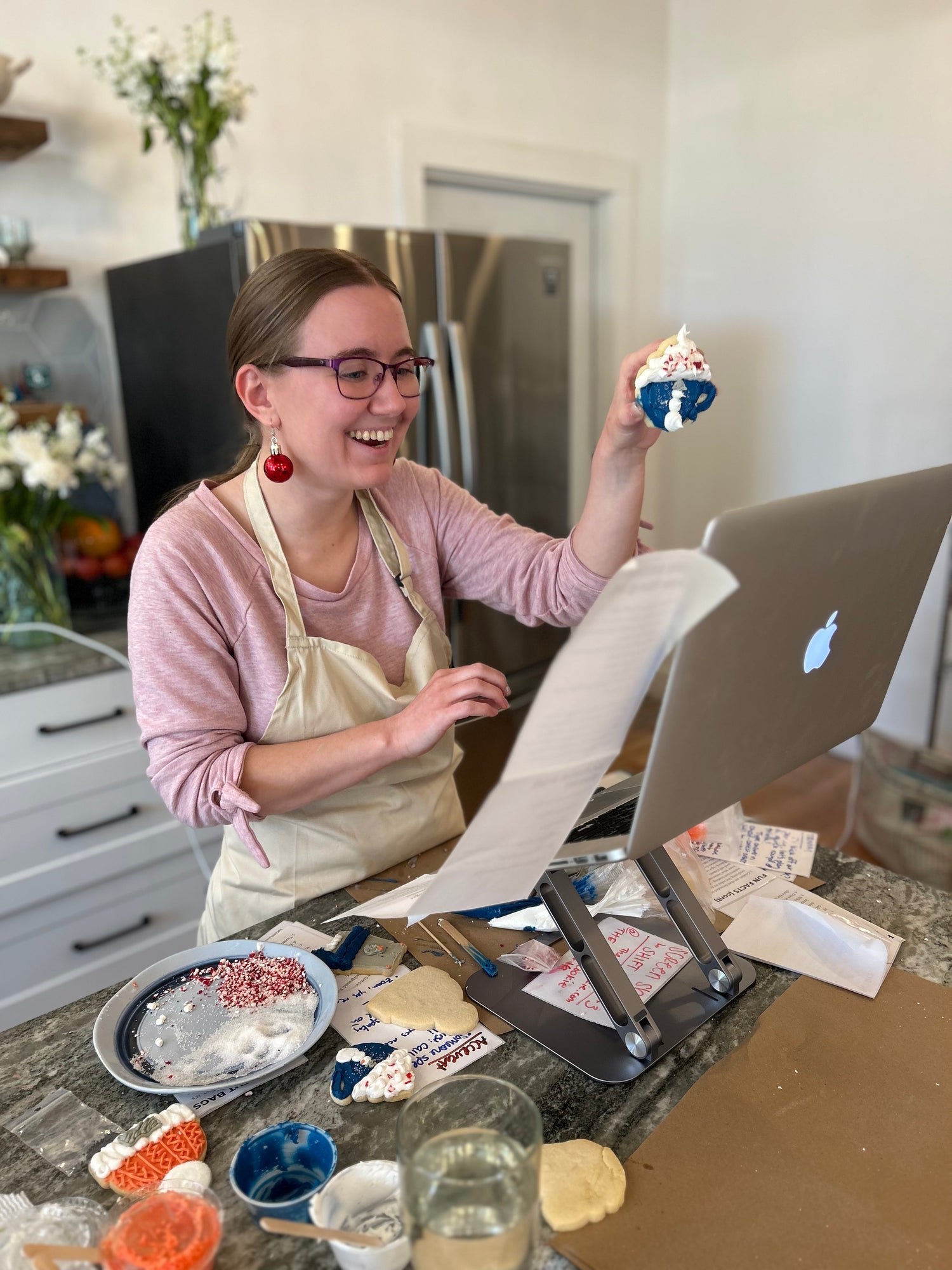 What is the investment for booking a virtual team building event?
Our live events start at $2,000. The average company spends between $2,500 – $4,500, including Cookie Kits shipped directly to each employee (domestic and international) and a 60 minute live guided entertainment event.
However, we also offer an option where you can order only cookie kits! This option does not come with live instruction, but videos of how to decorate each cookie. This option is $65 per box, including domestic shipping, no minimum required.
Inquire about an event or self-hosting with cookie kits only!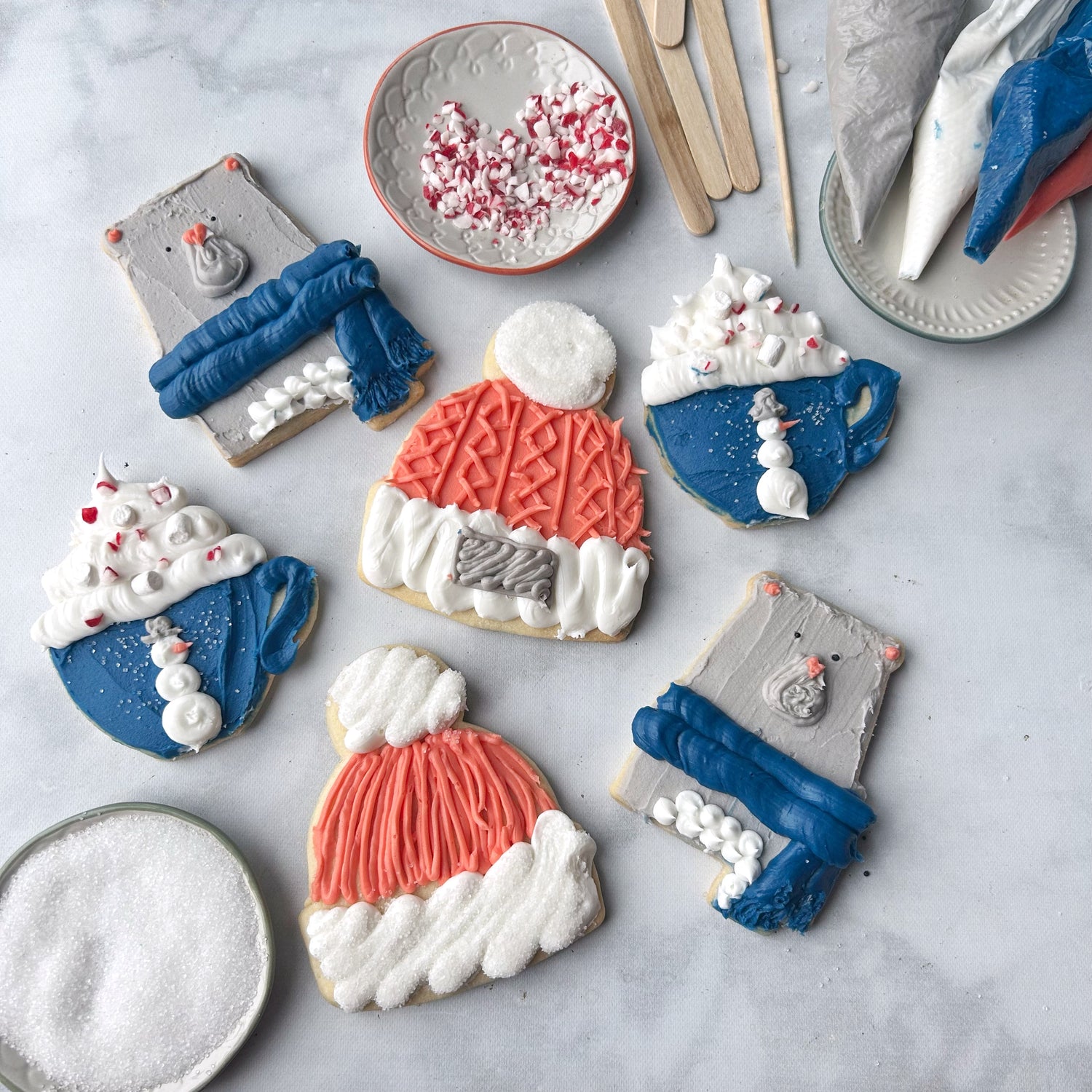 What comes in a Cookie Kit for my team building event?
Cookie Kits are themed seasonally (or to your company's brand if possible!) and include 4-6 unfrosted sugar cookies, at least 3 colors of buttercream shelf-stable frosting, sprinkles and a pack of cookie decorating supplies!
I'm so ready, let's chat!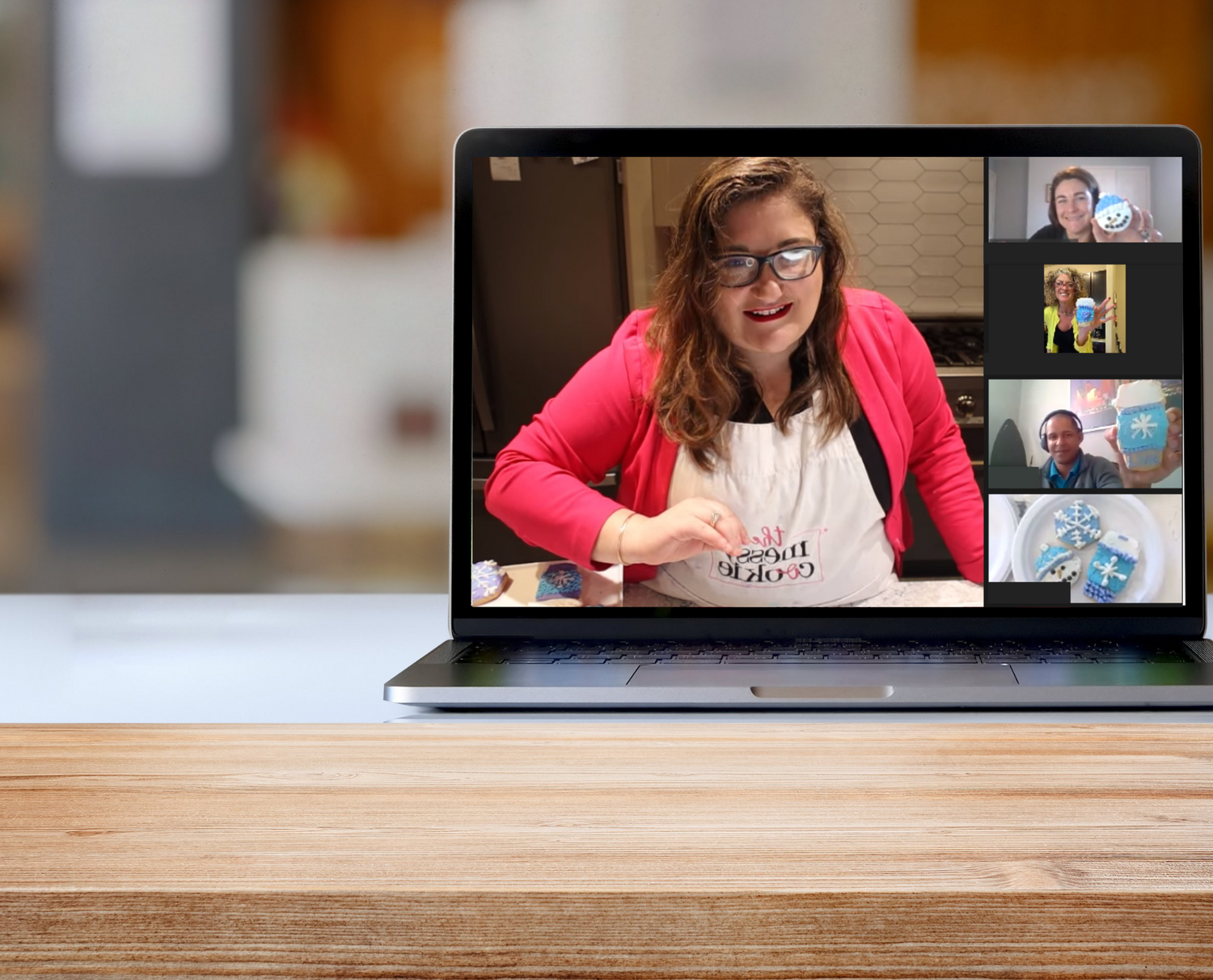 How many people can you host in a virtual team building event, and how far in advance do I need to book?
We book our events with a minimum 3 weeks' notice, but are happy to try to work with your schedule if you have a tighter timeline in mind. We can host events with up to 400 guests! We can work with groups as intimate as you like.
Let's chat to see if it's a good fit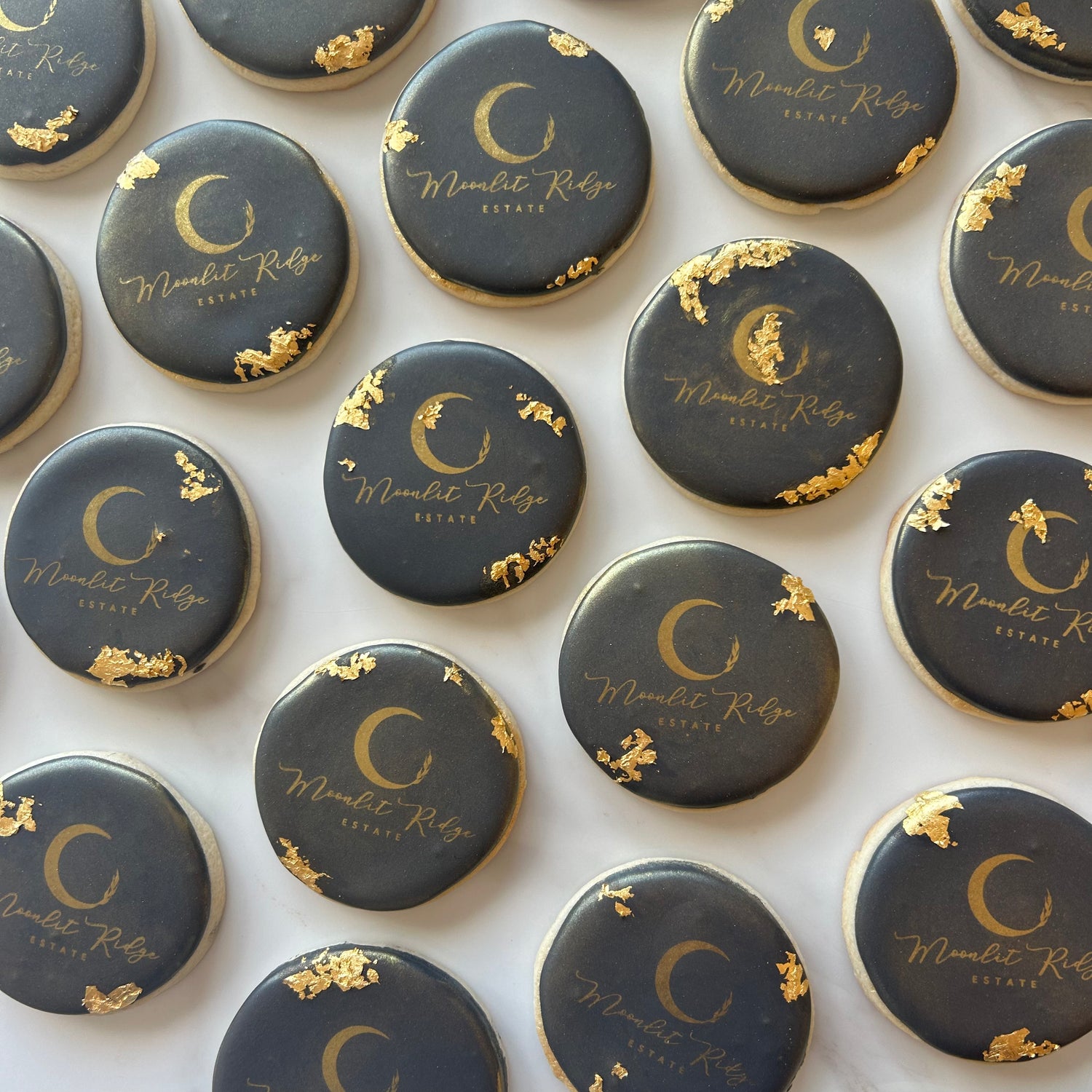 Can you print my logo in metallic ink on a cookie?
Much like the photo here, we can print and hand-dust metallic ink onto your sugar cookies! It works best with a dark background behind your logo, where we will color the icing that actual color. As seen here for Moonlit Ridge Estate, their cookies use black icing. We also added 24K gold flake! The options are endless!
Branded Cookie Inquiry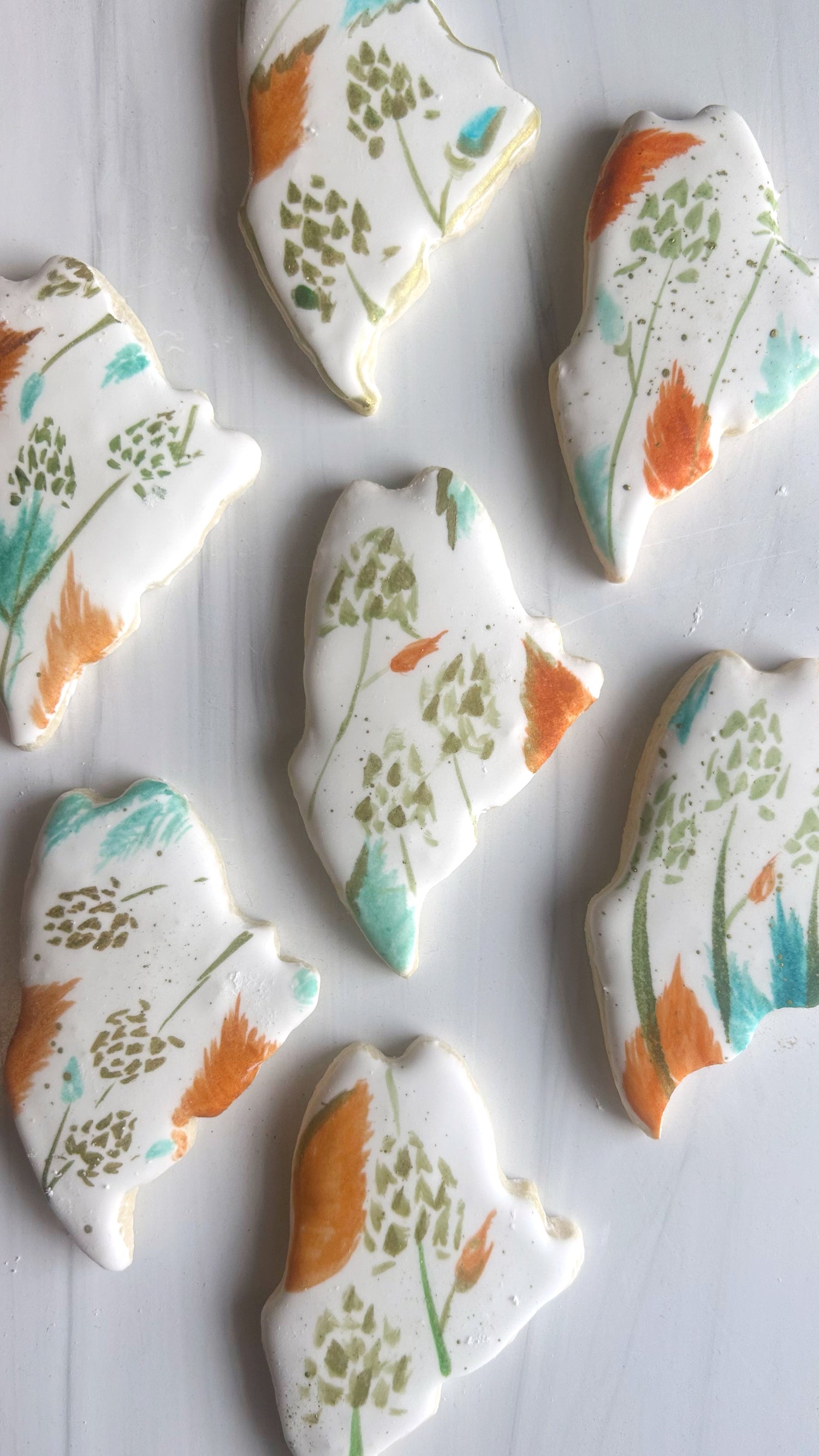 Is there a minimum quantity order for branded sugar cookies?
Yes. The minimum purchase required is 2 dz (24 cookies). You can include up to 4 designs in your set (but are not required to), as well as divvy up the cookies however you like! There is a $5 fee per box if you'd like to create individual gift boxes, but we can separate the cookies into separate gift boxes. For example, you can purchase 2 dozen and give them out in 4 sets of 6.
I'd like to order some!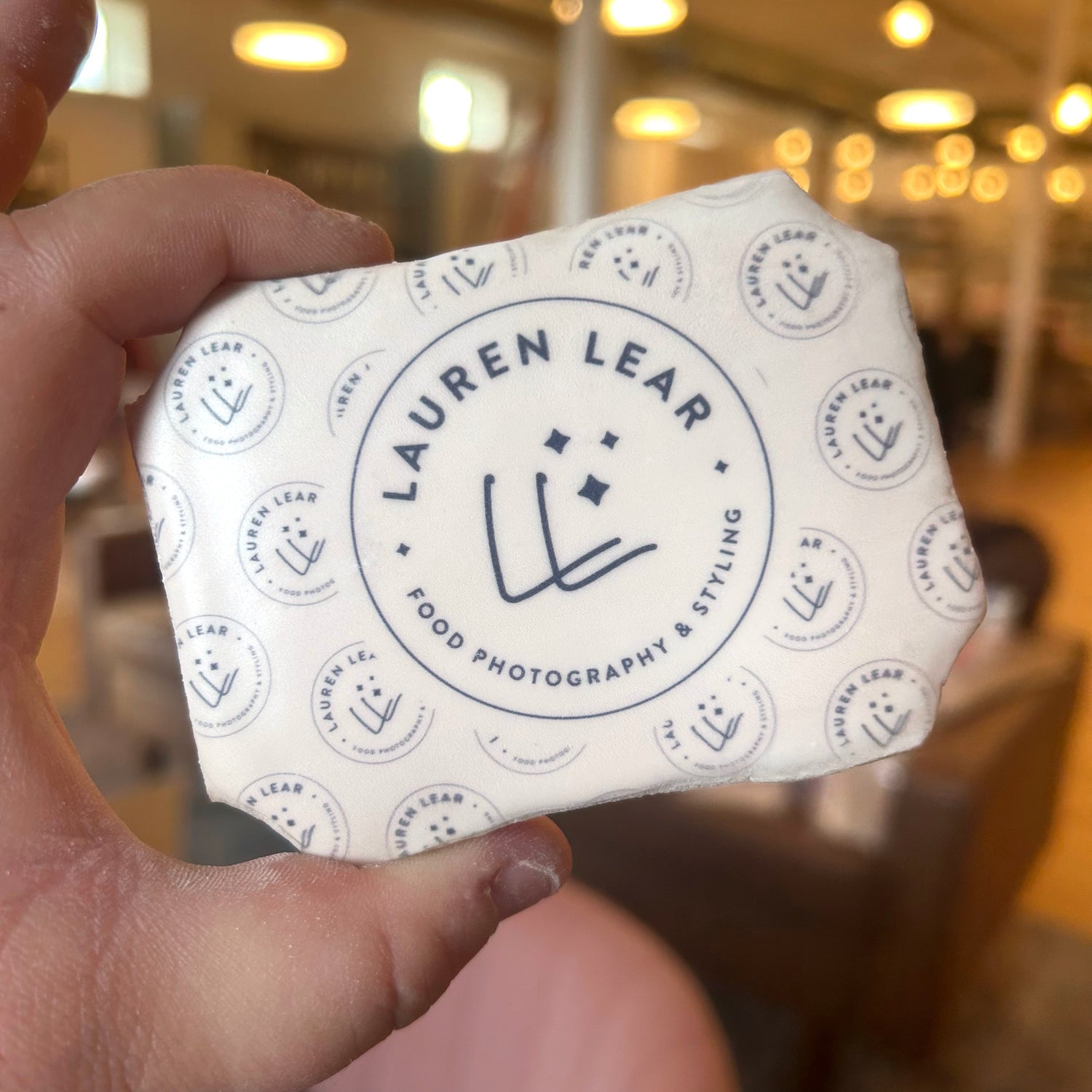 What if I don't need 24 cookies right now? How can I order with you?
Sugar cookies are known to freeze extremely well! We'll send you instructions for freezing. They can freeze for up to 6 months. Purchase the 2 dozen, freeze whatever you don't need, and take them out as needed!
Awesome, I'm ready to order!