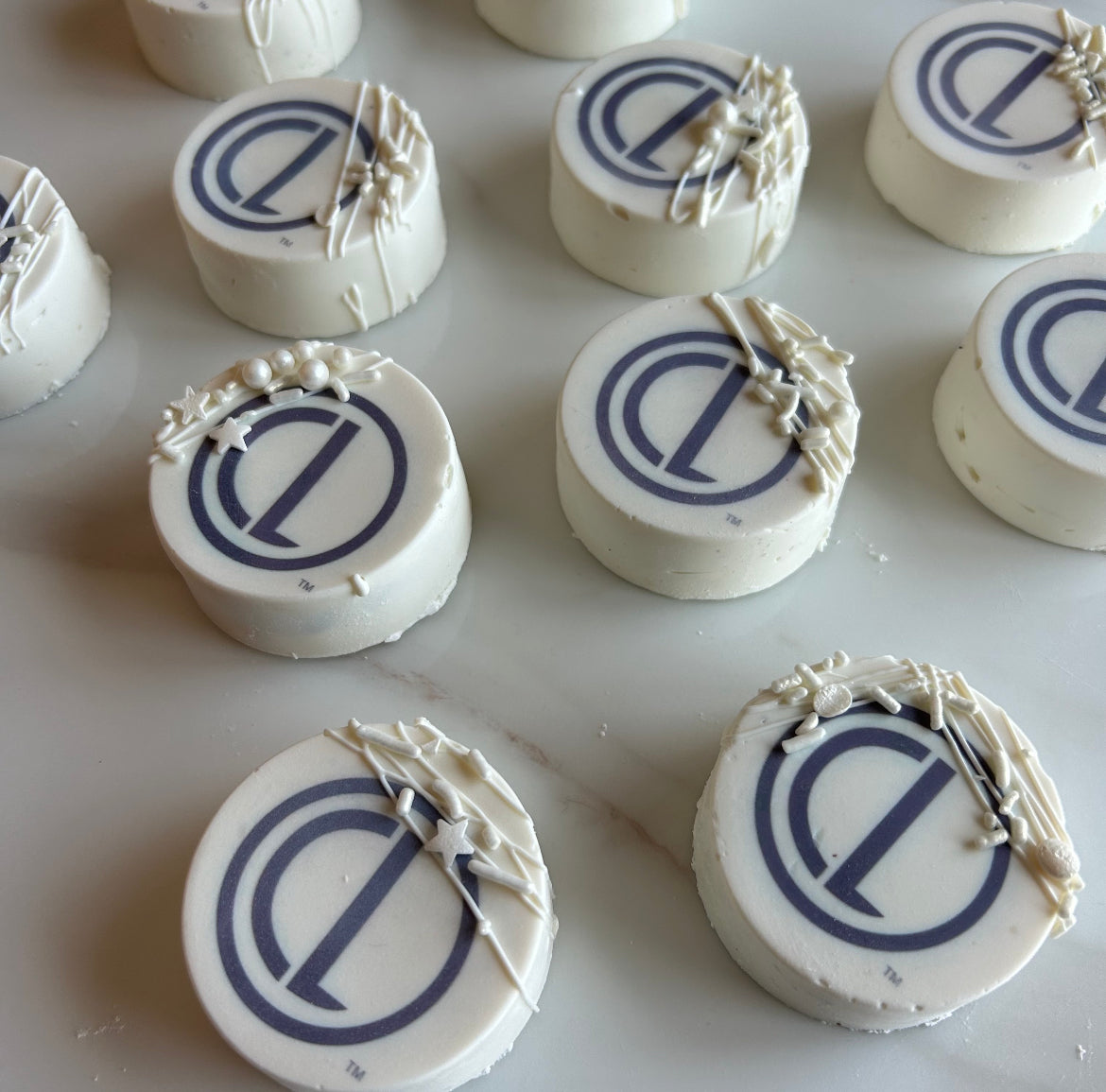 White Chocolate Covered Oreos (available GF or regular!)
White Chocolate Covered Oreos are our least expensive step into our treats! We cover them ourselves and they make for excellent branded cookies like the ones you see here for City Lifestyle Magazine.
We offer these plain to match the color palette of your soirée or printed with your logo on them.
We are not a gluten free kitchen, but these can be ordered Gluten Friendly! (Meaning made without gluten in a kitchen that cannot guarantee zero cross contamination.)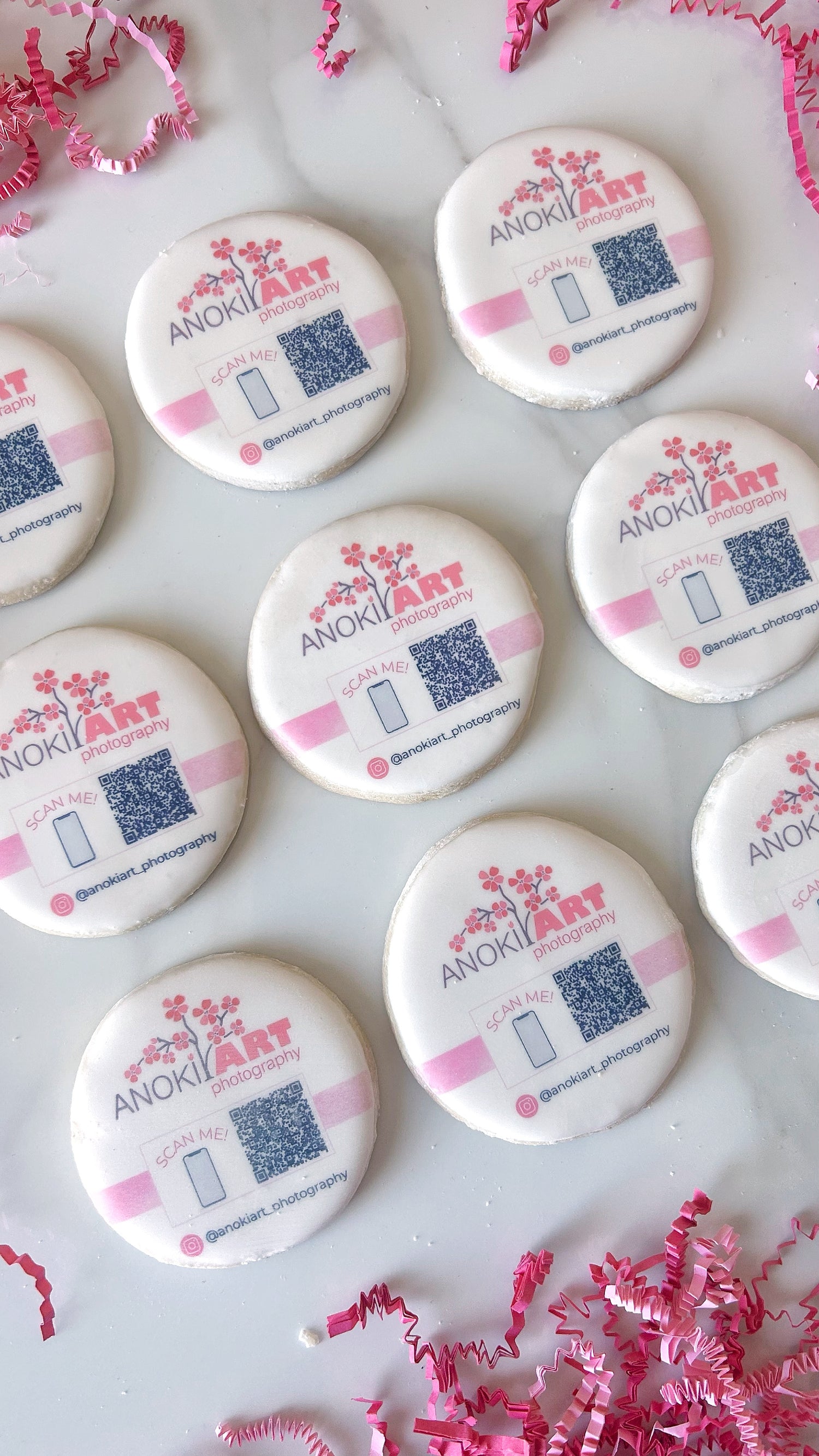 Printed Sugar Cookies
Our printer has the first FDA approved ink to print directly onto our icing! These are our Signature Shortbread Vanilla Sugar Cookies iced to perfection with your branding printed on them! Krystina's background in graphic design makes her a great asset for your company's team in designing a cookie to complement your marketing materials.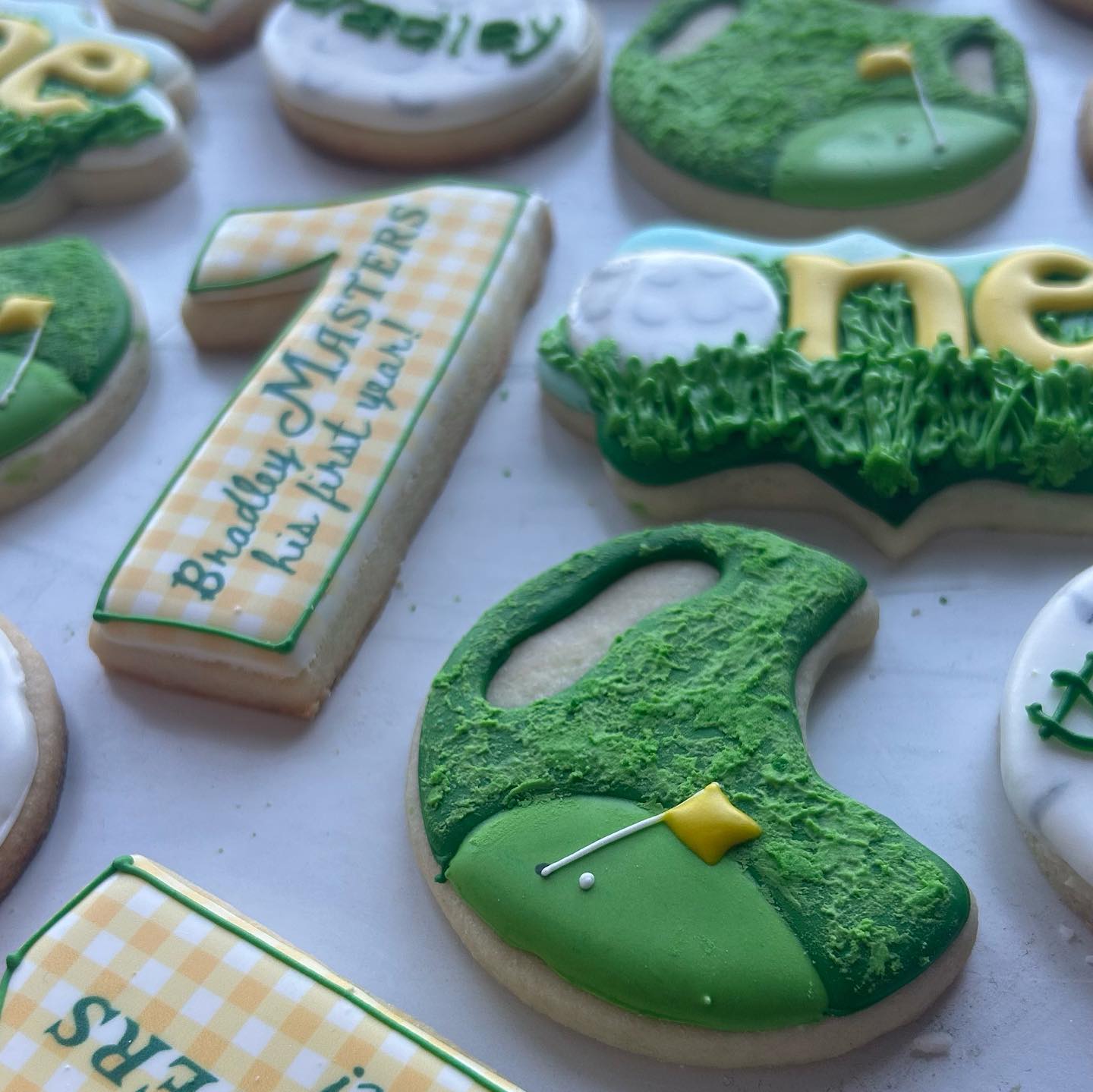 Hand Piped Cookies
Individual pieces of artwork, each cookie is hand-piped with immaculate care.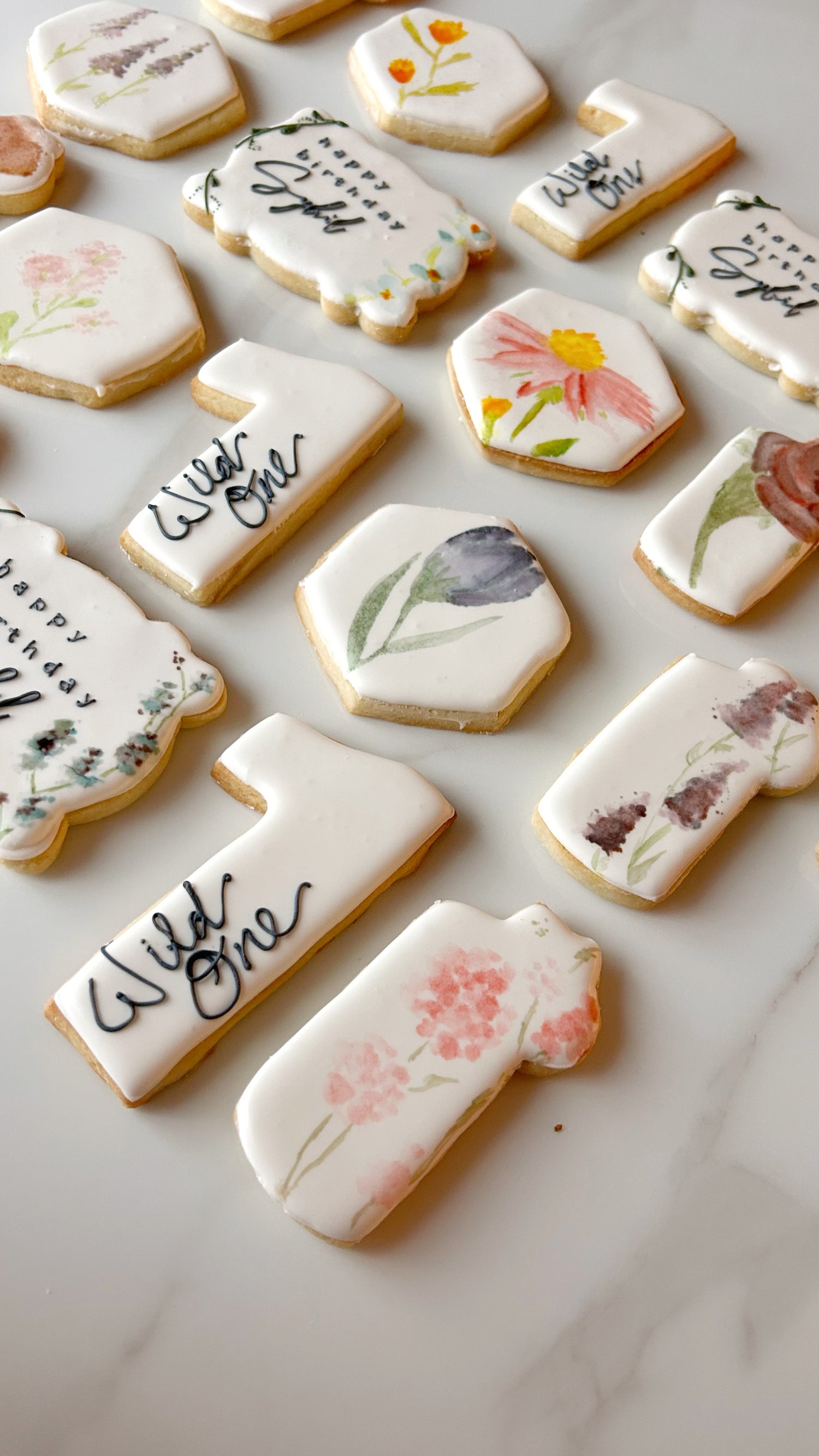 Hand Painted & Illustrated Cookies
These cookies are beautiful, unique and rare in the cookie world. As an Art Major, this is the style of cookie Krystina loves to do most and brings her back to her days of painting! Also set on a base of royal icing, the painting is either painted directly onto the cookie or painted onto paper and printed with edible ink. If painted onto the cookie, the watercolor is created using food coloring along with edible marker to reinforce a lot of the designs. These are even more time-intensive and labors of love.